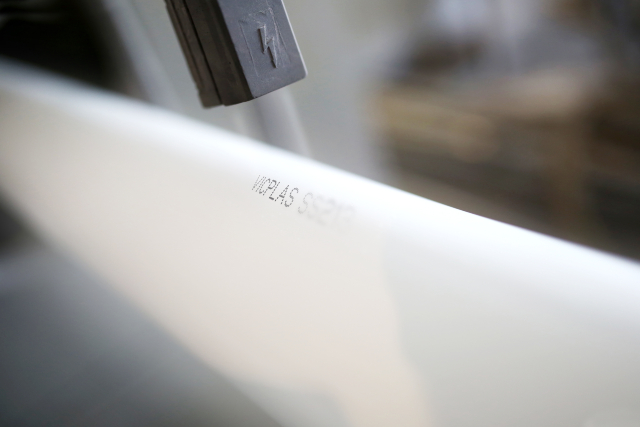 23 Nov

Frequently Asked Questions People Have About uPVC Pipes

When it comes to plumbing systems, uPVC drain pipes are among the most widely used pipes for commercial and residential properties. uPVC pipes are drain pipes made of unplasticized polyvinyl chloride, which is a low-cost and low-maintenance material used for distributing potable water in buildings or transferring water in bathrooms, sinks, kitchens, laboratories, and more.

The ability of uPVC drain pipes to provide effective services is the primary factor in its appeal. They are said to be perfect for transporting both chemicals and potable water in industrial contexts. This article explores the answers to some of the most frequently asked questions about uPVC pipes.
1. Are uPVC pipes easy to install?
The definite answer to this frequently asked question about uPVC pipes is yes. uPVC is a material that can be easily cut, welded, shaped, and joined in various styles. Therefore, uPVC pipes are relatively simple to install. Moreover, uPVC pipes are usually lightweight, thereby making them easy to handle and transport as well. They do not ordinarily require any special tools for installation and transportation.
2. How safe are uPVC pipes?
uPVC pipes are absolutely safe to use because the material is non-corrosive, non-toxic, and does not allow bacterial growth. Because uPVC has good chemical and physical properties, it provides excellent resistance to a wide array of chemicals. It is also considered the most researched and thoroughly tested polymer globally.
Apart from being chemical-resistant, uPVC is also fireproof and leak-proof. Hence, in comparison to its common plastic alternatives, uPVC provides better performance when it comes to lower combustibility, flammability, and heat release. Since it is also 100% leak-proof, plumbing systems are safe from leaks and interrupted water supply with the use of uPVC pipes.
3. Is a uPVC pipes system economically viable?
uPVC pipes are a great choice for drain pipes in terms of cost-effectiveness. Because of its physical and technical features that provide significant cost-performance advantages, uPVC has been a preferred material for drain pipes for decades. Because uPVC pipes do not corrode or leak easily, they require little maintenance, making them more cost-effective overall. As a material, uPVC is quite competitive in terms of price.
4. How long is a uPVC pipes system expected to last?
As mentioned earlier, uPVC is a polymer that is resistant to a wide range of conditions, including corrosion, chemical decay, weathering, abrasion, and shock. On average, the estimated life span of a uPVC pipe system is over 50 years. This is one of the primary reasons why it is a preferred choice for various products by various industries.
Moreover, because uPVC is a thermoplastic, it may be recycled after being classified into a single material stream. Furthermore, it has the potential to play a key role in mixed plastics recycling. With the emergence of new and more advanced technology, uPVC is now highly recyclable at the end of its lifespan. This makes uPVC pipes extremely handy and environmentally friendly.
Conclusion
uPVC pipes are a superior choice when it comes to transporting potable water and even chemicals for a variety of reasons. Aside from being durable, resistant, and easy to install, uPVC pipes are economically viable, long-lasting, and environmentally friendly. Hence, it is no surprise that uPVC pipes remain one of the most popular choices for drain pipes in both commercial and residential settings to this day.
For the most excellent and reliable uPVC pipes in the country, Vicplas is the manufacturer you can trust! Vicplas is the leading manufacturer of uPVC drain pipes and hydroponic components used in hydroponic systems in Singapore. With an extensive selection of over 400 styles of pipes and uPVC underground draining pipe fittings, we can surely deliver the most superior solution to all your pipe needs. Contact us today to find out more about our products!